Bloom Staging and Design
Rochester, NY Home Staging Services
Home staging is the most effective way to maximize your home's appeal to prospective buyers.
Staging is the art of transforming your home so that it makes the best possible first impression. Bloom Staging and Design, located in Rochester, NY, has mastered this art, and can help you highlight your home's strengths and appeal to the greatest number of buyers. Our many services will help you make your home more stylish, inviting, and tidy for potential buyers. You know what that means, don't you? A faster sale, and a higher profit for you!
Moving is hard enough — let Bloom Staging and Design take the guesswork out of preparing your home for the market.
We're here to help.
Staged Homes spend an average of 80% less time on the market.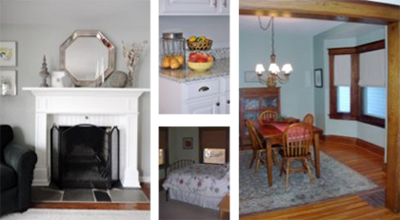 Staged Homes sell for an average of 7% more.
That's $21,000 extra on a $300,000 home.